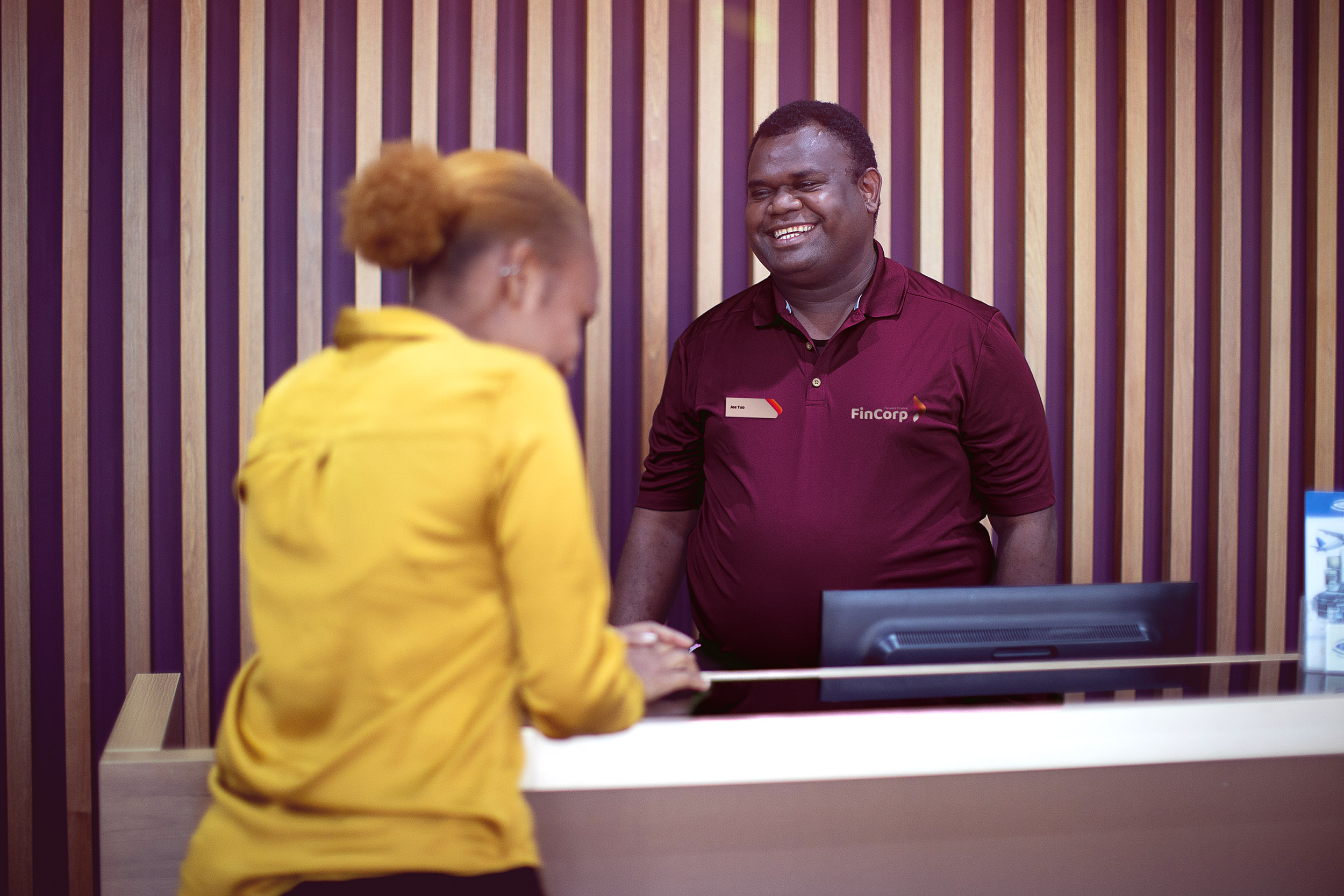 Our People
& Culture.
Got an eye for the future? Put our savings, investment and insurance products on your radar. We offer high interest and security on terms you'll love.
We're people people
All kinds of people work with us at FinCorp. From our behind the scenes numbers people, to our front line customer service team – we all respect our customers and love helping them.
As a FinCorp employee, you'll soon see that we genuinely care about your growth and development. Our business truly believes in investing in the future of PNG with a strong focus on culture and mentoring development programs to advance your skills and knowledge.
Every one of our staff members reflects our corporate values and ideals.
We treat customers, stakeholders and each other with respect. We listen to what people say and frame our responses in consideration of their needs and understanding of their personal circumstances.
We respond promptly to all requests from staff and customers. This means that we will provide responses in a timely way, understanding that others are waiting for us to get on with their lives.
We take personal responsibility for our work and the contribution it should make to the vision and mission of FinCorp. We are happy to submit our work to scrutiny and accept judgment of its effectiveness.
All people are important at FinCorp. We will encourage our peers, provide support to each other, and enthusiastically take part in FinCorp programs that develop our skills and enhance our abilities.
In our work we will act to produce quality outputs at the lowest-possible cost at all times.
At FinCorp, our individual work meets standards that may be regarded as having considerable merit. This means that the highest possible quality is an objective in everything we set out to do.
We're a dedicated team and we're ready to help
Get in touch
Find our nearest branch